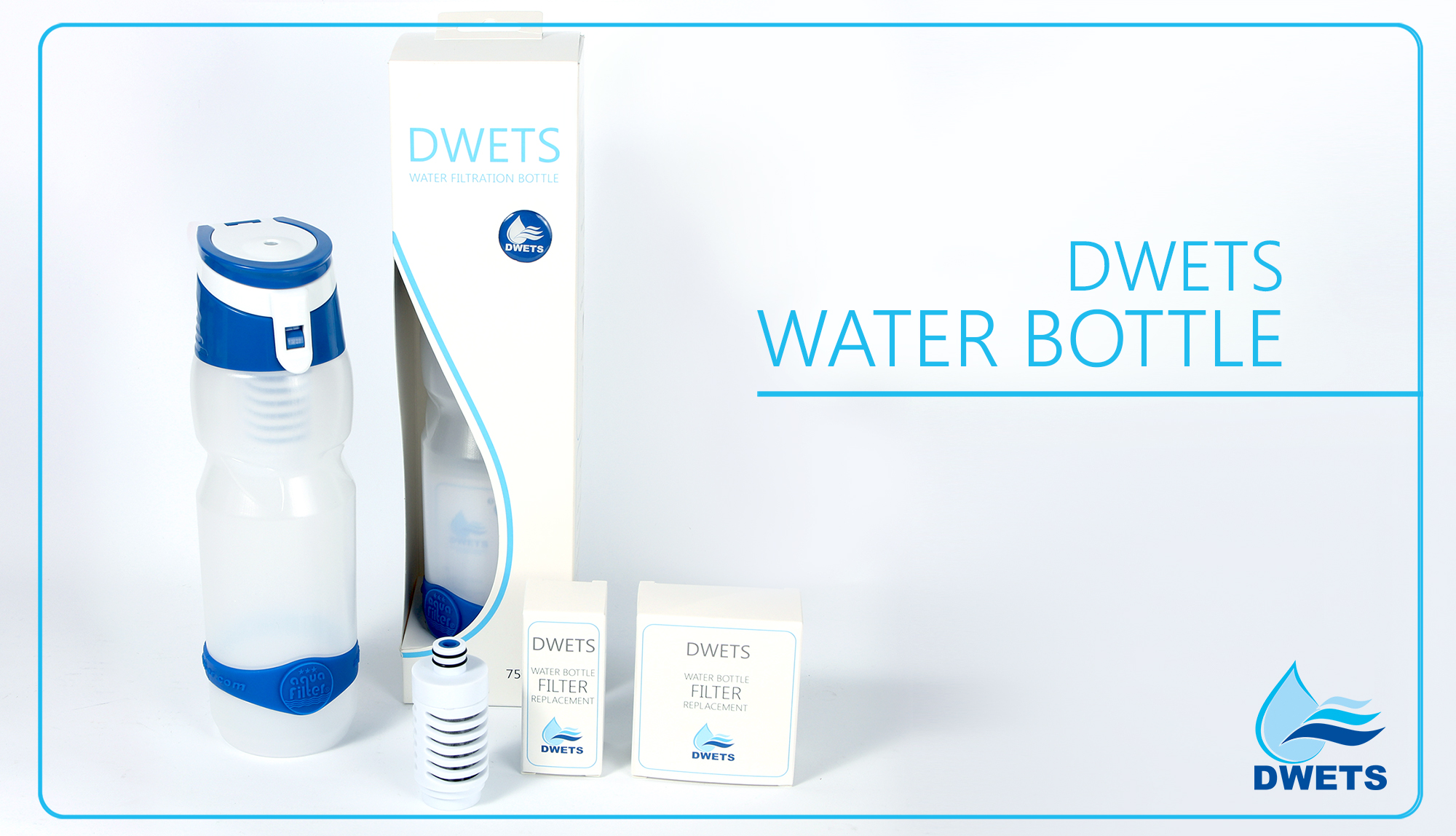 ---
With professional grade filtration at your fingertips DWETS Water Bottle provides you with safe drinking water, anywhere, anytime, from any source!
The unique filter design allows you to bottle water wherever you are.
It removes 99% of the following contaminants:
Heavy metals including 99% of lead
Chlorine resistant cysts like giardia and cryptosporidium
Chlorine, the most commonly used municipal water disinfectant that causes unpleasant taste
Viruses and Bacteria
DWETS water bottle is the perfect size at home or on the go!
---
---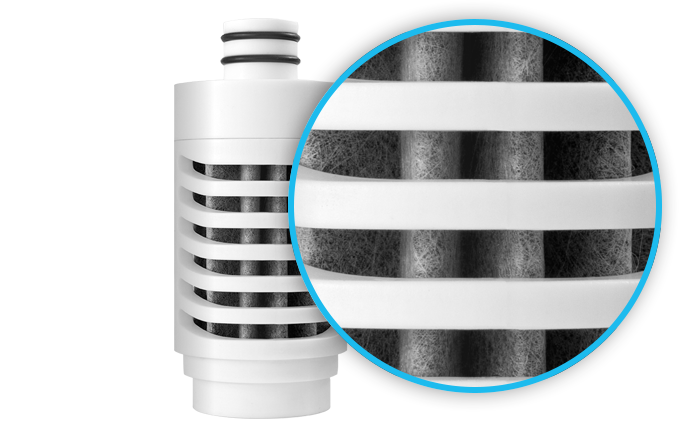 DWETS Water Bottle lets you filter water on the go! Using advanced technology developed for NASA you can easily rehydrate anywhere, anytime! One filter can replace 300* single liter water bottles. Stay hydrated while saving money and the environment.

*Filter life depends on water quality!
Always use common sense, the responsibility for your safety and the safety of your family lies with you. Be careful and drink safe!
---
---
750 ml

Easy to squeeze

Hygienic cap

Removes over 99% bacteria, lead, chlorine, cryptosporidium and giardia

Maximum water flow with minimal effort

Water filtration developed for NASA

Made in Germany

Affordable price for anyone

BPA free

Lightweight

Flip top cap

Ergonomically formed for easy dispensing

Comfortable carry loop included

Filter cartridge for 300 l

Designed for maximum surface contact within protective cage
---